On top of the full TTR implementation, several IMs agreed to accelerate TTR implementation. These 'First-Wave Implementers' either participate in pilots or create Minimum Viable Products (MVPs).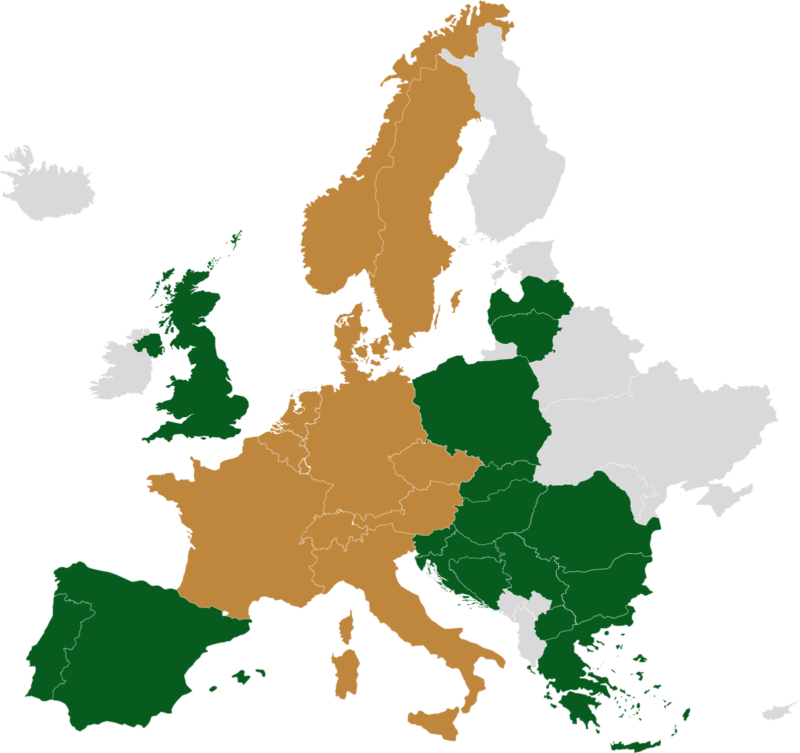 TTR Pilots
Pilots are conducted between several IMs to test selected TTR components. From 2017 to 2021, several pilot lines were established to test the Capacity Model and Capacity Supply. Results led to refinement of the processes, identification of detailed framework conditions and the development of central IT. The results can be found here.
Currently, three pilots are active:
Minimum Viable Products (MVPs)
MVPs are products with minimum features but already mature enough to be provided to the market. This way, new products can be tested and further developed for a limited market. In TTR the following MVPs are currently being developed:
MVP Short-Term Ad Hoc: The possibility for Applicants to request capacity on short notice and receive offers with harmonised border times within minutes, based on automated national answers. The product is scheduled to be ready for use in timetable 2024.
MVP Border Harmonisation: An IT tool supporting the harmonisation of capacity offers at borders using automated messages and standardised formats. The product is scheduled to be ready by mid-2023.
MVP Capacity Intelligence: Learning algorithms with KPIs and visualisations to aid decision makers in pre-planning capacity in the Capacity Model phase. The product is scheduled to be ready by mid-2023.