What is the Common Components System (CCS)?
The Common Components System comprises 3 elements to ensure the interoperability of European railway traffic:
Common Interface (CI):
a technical tool that supports the interoperable exchange of messages.
Central Reference File Database (CRD):
a centralised database that stores Location Codes and Company Codes required under TAF TSI regulation.
Certification Authority (CA):
ensures secure communication between parties using the Common Interface.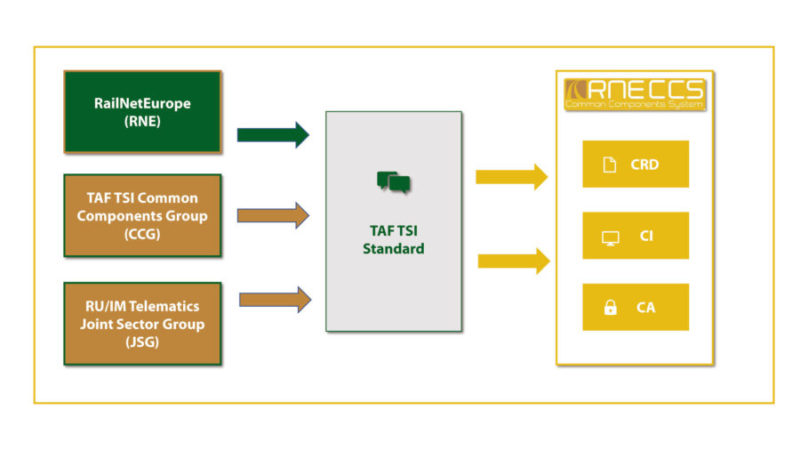 The services of the CCS can be used by multiple stakeholders within the industry. The CI provides a platform for the standardised exchange of data. Country and Location Codes are available in the CRD. Furthermore, Rolling Stock Reference Databases (RSRD) are also accessible via the CI. This means the CCS can create user value for:
Infrastructure Managers (IMs)
Railway Undertakings (RUs)
Wagon Keepers (WK)
Terminals